OVAH BUILT IN HAWAII Built to last! (Ash T-Shirt)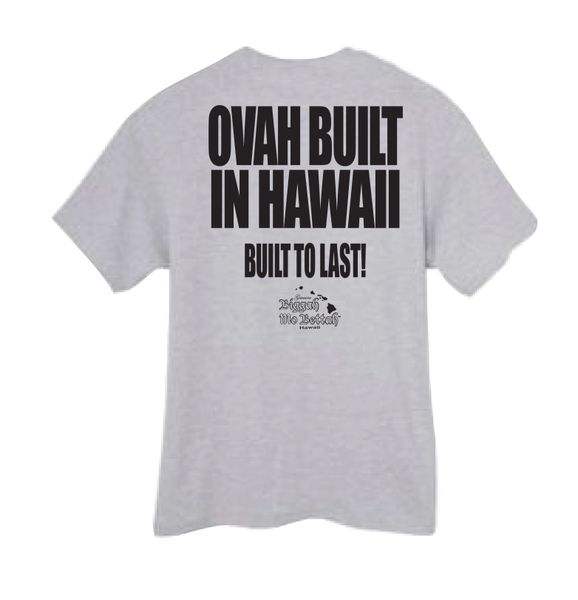 OVAH BUILT IN HAWAII Built to last! (Ash T-Shirt)
OVAH BUILT IN HAWAII Built to last!

If you're the kind of guy who isn't too bothered about a little scratch from a 9mm handgun or being attacked by someone wielding a screaming chainsaw then this shirt is for you. If you don't get it, we can't explain it to you so, move on wimp!

This great design is available in XL to 5XL and features our distinctive, Biggah Mo Bettah ISLANDS logo on the front. Biggah Mo Bettah (ash) shirts are printed on a Gilden Ultra Cotton blank. We use a 6.1 oz., 99% PRE-Shrunk Cotton & 1% Polyester, ash T-Shirt that is comfortable, spacious and great looking!

Reviews
Featured Products