BUILT FOR COMFORT, NOT FOR SPEED! (Ash T-Shirt)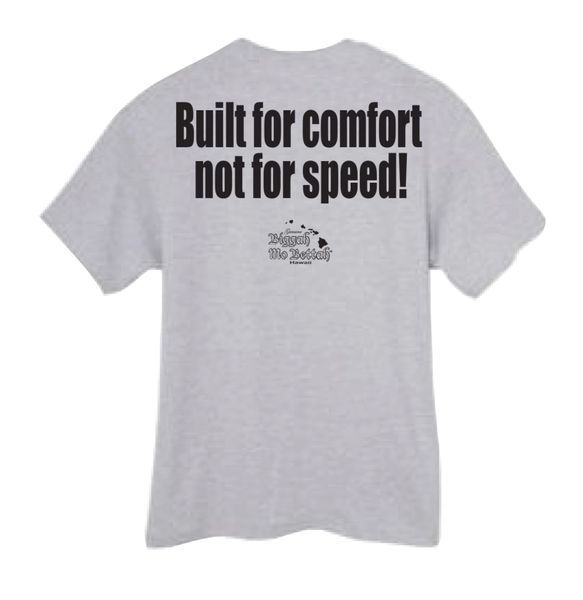 BUILT FOR COMFORT, NOT FOR SPEED! (Ash T-Shirt)
BUILT FOR COMFORT, NOT FOR SPEED!

As we grow older, wiser and of course LARGER, many of us get to the point where we recognize that faster isn't always better and this shirt exemplifies that feeling. We're "Built for comfort, not for speed".

This great design is available in XL to 5XL and features our distinctive, Biggah Mo Bettah ISLANDS logo on the front. Biggah Mo Bettah (ash) shirts are printed on a Gilden Ultra Cotton blank. We use a 6.1 oz., 99% PRE-Shrunk Cotton & 1% Polyester, ash T-Shirt that is comfortable, spacious and great looking!

Reviews
Featured Products